Olianas Cannonau Riserva I Powerful, Warm, and Enveloping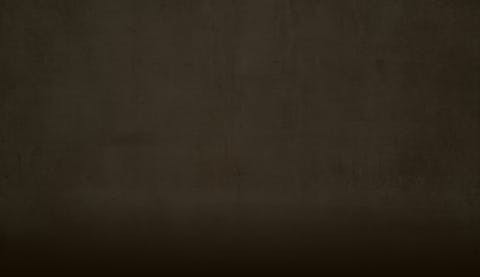 DOC Cannonau Riserva di Sardegna
Cannonau Riserva
The DOC Cannonau Riserva has a deep ruby red color, red berry aromas and spicy hints of myrtle and cocoa. Powerful, warm, and enveloping. The tannins are rounded and thick, and it has a lingering finish.
2019
Gambero Rosso
2019
FIS - Bibenda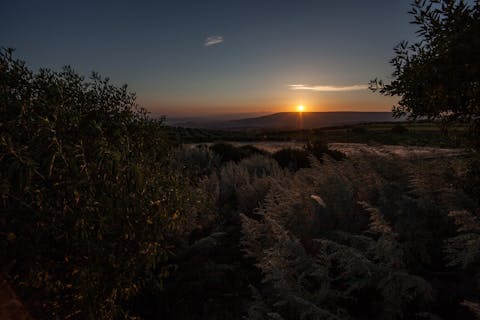 Cannonau di Sardegna DOC Riserva: the fascinating history and allure of a unique grape variety
Enchanting hills, rows of grapevines, and red berries redolent of enveloping aroma: Sardinia is the natural habitat of Cannonau grapes.
For a long time, Cannonau was reputed to be a Spanish wine grape that had been brought to Sardinia in the 14th century. Only recent studies have proven that its origin lies within the island, hence it is a native Sardinian variety, and it was from here that it spread to the Iberian Peninsula.
Cannonau, the nuragic island's most famous red grape variety, mirrors the ardor and pride of Sardinia's inhabitants. Known as Grenache in France and as Alicante in Spain, it expresses the soul of Sardinia marvelously and provides unique and unforgettable experiences.
Where the name "Cannonau" comes from
The origin of this evocative name is linked to a peculiar characteristic of Cannonau grapes: their innate reluctance to release color into the must. To achieve a deep, enveloping, ruby-red color, Sardinian winemakers stirred the must with a cane, stopping only once they had the right hue. In the local dialect, this somewhat magical cane was called "cannonau." So, the name of this unparalleled red wine from Sardinia, Cannonau di Sardegna DOC, comes from a centuries-old winemaking heritage.
But there's more: as the story goes, the grapes used to make Cannonau di Sardegna were called "uva cannonata". This further proves that Sardinian winemakers created an exciting tale that embodies the essence and passion of this enchanted land, as well as a memorable wine.
The distinctive features of Cannonau Riserva: a wine that reveals the soul of Sardinia
Cannonau grapes yield structured and powerful wines with a deep ruby-red color. This variety's distinctive aroma displays fruity notes, reminiscent of plums and cherries, enriched by balmy, spicy nuances. On the palate, it is warm and smooth, with good structure and remarkable aromatic persistence. Due to its good acidity and soft tannins, Cannonau di Sardegna ages well and evolves over time, developing complexity and depth.
Olianas Cannonau di Sardegna DOC Riserva: a wine with a unique character
Our Cannonau Riserva DOC is a high-quality Sardinian red wine made from grapes grown in the area of Gergei. Our Cannonau wine grapes are grown using practices in keeping with our BioIntegrale philosophy and meticulously selected both in the vineyard and in the cellar. The wine ages in wood for at least 12 months, a process which allows for greater complexity and structure, and enhances the variety's fruity, spicy, and balsamic notes. The result is an elegant and harmonious wine, with distinctive, intense, red berry aromas, and intriguing notes of myrtle and cocoa. The mouthfeel is powerful, warm, and enveloping, enriched by thick, round tannins, and splendidly balanced by a pleasing acidity. The finish is persistent, with subtle sweet nuances and balsamic hints supported by a pleasant sapidity.
Cannonau Riserva enhances the unique flavors of Sardinia
Cannonau di Sardegna DOC Riserva is a versatile wine that goes very well with a variety of Italian dishes. Traditionally paired with meat-based dishes, such as Sardinian suckling pig or culurgiones, it also pairs well with aged cheeses, cured meats, and recipes that feature mushrooms and pulses. Its structure and complexity make it a wonderful match for exotic and spicy dishes, such as curries and tajines.
Pairing Olianas Cannonau Riserva DOC
In terms of culinary pairings, Olianas Cannonau di Sardegna DOC Riserva works well with red meat, game, and aged cheeses. Serving it with lamb chops or roast suckling pig with myrtle makes for an exciting gastronomic experience: the intense flavors of the wine and traditional aromas of Sardinian cuisine blend like magic, delighting the palate with a joyfully balanced symphony of flavor, finesse, and elegance.
The Sardinian Cannonau grape variety recounts the spellbinding age-old stories of ancient Sardinia and yields high-quality, characterful wines that pair well with a variety of recipes and enhance any meal. It comes as no surprise that wine enthusiasts are captivated by it: exploring the realm of Cannonau wines, discovering its distinctive expressions, and trying it with different dishes is a soul-pleasing experience for all who love wine and good food.